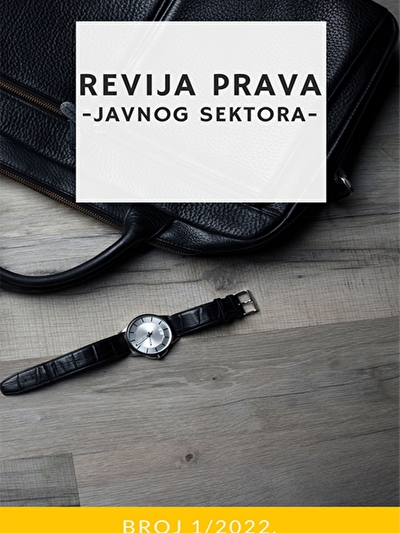 REVIJA PRAVA - javnog sektora - ISSN 2812-9776 (print)
ISSN 2956-0810 (Online)

Časopis Revija prava javnog sektora je časopis otvorenog pristupa Instituta za razvoj prava javnog sektora suizdavač je Fakultet društvenih nauka iz Beograda. Ideja iza časopisa je da podstakne kritičku analizu i da unapredi kvalitet pravne periodike i pravnog istraživanja pouzdanom i aktuelnom informacijom iz domaćeg, uporednog i međunarodnog prava, kao i da bude forum za pravne debate.
Uredništvo časopisa poziva sve istraživače da podnesu svoje radove o širokom spektru pravnih tema javnog sektora na srpskom ili drugom jeziku.
Autori mogu da podnesu naučne članke, komentare zakonodavne i sudske prakse, pravne polemike i prikaze knjiga.
Časopis izlazi dva puta godišnje, u junu i decembru.
Svi radovi podležu antiplagijat proveri.

The Journal Law Review of Public Sector was open access journal of the Institute for the Development of Public Sector Law. The idea behind the journal is to encourage critical analysis and to improve the quality of legal periodicals and legal research with reliable and up-to-date information from domestic, comparative and international law, as well as to be a forum for legal debates.The editorial board of the journal invites all researchers to submit their papers on a wide range of public sector legal topics in Serbian or another language.Authors can submit scientific articles, comments on legislative and judicial practice, legal polemics and book reviews.
The magazine is published twice a year, in June and December.

All works are subject to anti-plagiarism check.